MUBSO PRESENTS
AWAKENING
PROGRAM

BERNSTEIN | WEST SIDE STORY SELECTIONS

BIZET | L'ARLESIENNE SUITE NO. 2

~ INTERVAL ~

MENDELSSOHN | SYMPHONY NO. 5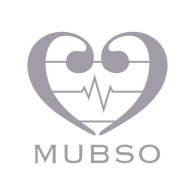 ABOUT MUBSO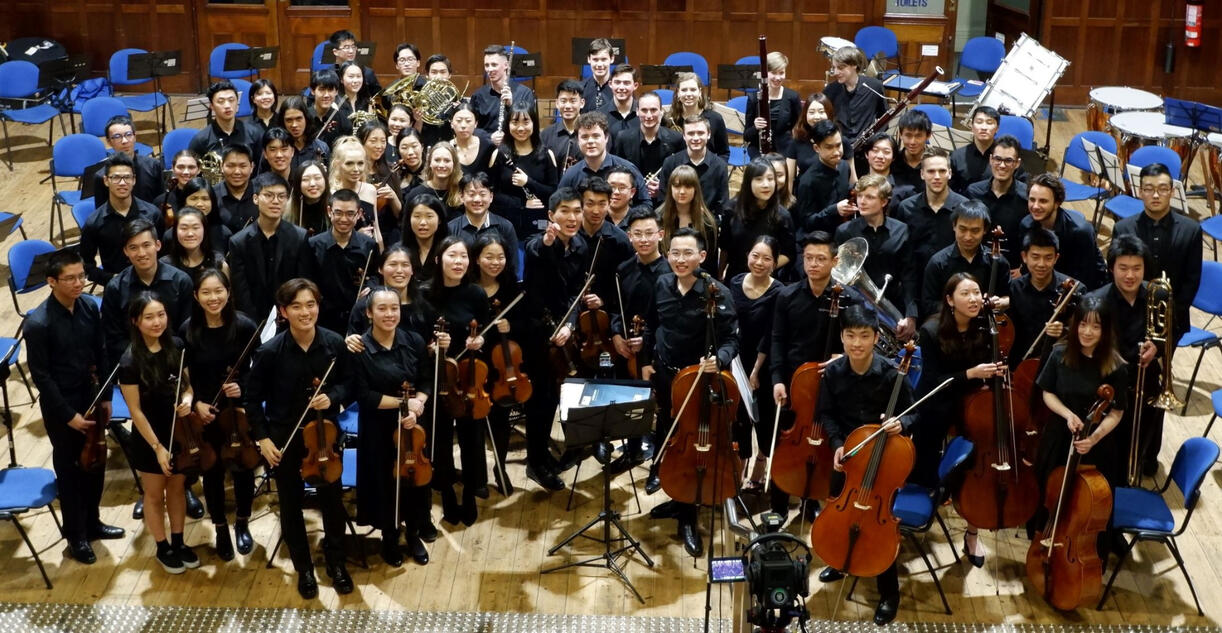 The Melbourne University Biomedicine Students' Orchestra, also known as MUBSO, is a symphony orchestra at the University of Melbourne. Despite having "Biomedicine" in the name, MUBSO brings together students from all faculties of the University who share a love for classical music and a passion for charity. Founded in 2016, MUBSO is an UMSU affiliated club that offers a fulfilling creative outlet for students to foster their creative talents and serve the community. Since its founding, MUBSO has delivered six major concerts: Into the Baltic, A Midsemester Night's Dream, Madam Amour, Dreamcatcher, Shine, and Voyager.

Besides major biannual concerts, MUBSO also has a strong medical focus through health-related community concerts, which have included charity performances at the Royal Melbourne Hospital, Deakin Edge in Federation Square, and various retirement communities. Through our activities, MUBSO has been able to connect students with a mutual love of music from various faculties across the university.

Today, MUBSO has grown into more than just an orchestra, but also a close-knit family that thrives on the diversity of its members with hearts for music and charity. Together, we hope to make a meaningful and positive difference in our community, as we endeavour to bring our music to audiences of all ages and backgrounds. For this concert, we are proud to be supporting the Australian Children's Music Foundation, and concert proceeds will go towards their mission.
MUBSO COMMITTEE
PRESIDENT
Jonathon Zhang

VICE PRESIDENT
Xin Yi Yu

SECRETARY
Helen Wu

TREASURER
Anh Pham

PUBLICITY OFFICER
Bhadra Rajendren Pandalai

EVENTS AND SPONSORSHIP OFFICER
Jasmine Rou

LIBRARIAN
Lincoln Poon

CATERING MANAGER
Jessica Chung

CONDUCTORS
---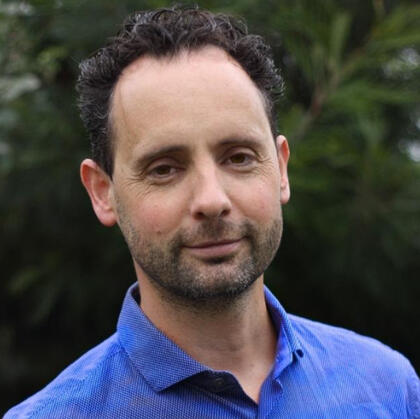 NICHOLAS BOCHNER
Nicholas joined the MSO in 1998 as Assistant Principal Cello, and always having had a strong commitment to music education and community engagement, was appointed the Cybec Assistant Conductor for Learning and Engagement in 2020. In this role he has explored classical favourites in the Ears Wide Open series, conducted MSO for Schools performances, and hosted a number of live-streamed events.

After training in Adelaide and London, Nicholas spent 3 years as Artist-in-Residence at the University of Queensland as part of the ensemble Perihelion, forging a strong reputation as an exponent of contemporary music.

In 1998 he joined the Melbourne Symphony Orchestra (MSO) as Assistant Principal Cello. Since then he has appeared as a soloist, chamber musician and recitalist. He has also taught cello and improvisation at the Australian National Academy of Music (ANAM).

In 2010 Nicholas was awarded the Dame Roma Mitchell Churchill Fellowship to spend 2 months looking in depth at the LSO's iconic Discovery program and at the use of improvisation in training classical musicians at the Guildhall School of Music.

In 2016, Nicholas' considerable experience as an orchestral musician and his passion for communication led him to undertake a fellowship at ANAM where he developed, conducted and presented educational concerts for primary school children.

During the fellowship he was mentored by Paul Rissmann, Graham Abbott and the legendary Richard Gill AO.

Since then he has presented educational concerts for children and adults for MSO, ANAM and the Melbourne Chamber Orchestra. He is also the conductor of the Melbourne University Biomedical Students' Orchestra.

In support of his work as an education presenter, Nicholas has been studying conducting with Benjamin Northey and won a coveted place at the TSO's 2019 Australian Conducting Academy.
---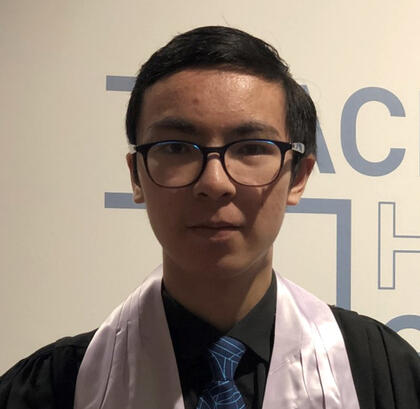 YUKI GOH
Born in Melbourne, Yuki is a young aspiring conductor, multi-instrumentalist and composer. He began his music education at the age of five on piano, before taking up the viola at the age of eight and the harp at the age of ten.

He made his conducting debut in August 2019, where he conducted an orchestra that comprised of students from five different schools, which culminated in a charity concert at Scotch College where over $4000 were raised and donated to the Skyline Foundation. His mentors include Mr John Ferguson (Director of Music at Scotch College) and Mr Nicholas Bochner (alongside whom he will be conducting), who offered him guidance throughout the final few rehearsals before the concert this afternoon.

As a tertiary student, Yuki is aiming to enter the Bachelor of Music course next semester, specialising in composition. Over the years, he has developed a folio of compositions which include three string quartets, a piece for string orchestra and percussion, a tone poem for orchestra as well as some small-scale works.

Yuki is grateful to have received the opportunity to conduct the Melbourne University Biomedicine Students' Orchestra this semester and is looking forward to future possibilities of working with them again.

PROGRAM NOTES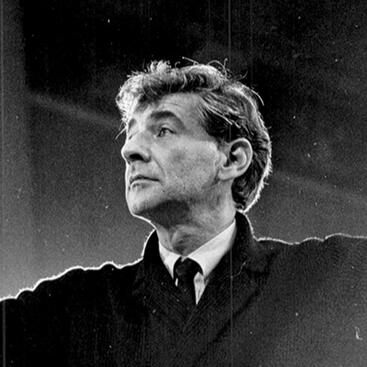 LEONARD BERNSTEIN
(1918 - 1990)

WEST SIDE STORY SELECTIONS
I Feel Pretty
Maria
Something's Coming
Tonight
One Hand, One Heart
Cool
America

Leonard Bernstein was an American internationally acclaimed musician, conductor, and composer. He has conducted major orchestras such as the New York Philharmonic and composed for numerous musicals, films, ballets, and orchestras, with West Side Story being his most successful work. The hit musical was written by Arthur Laurents, with lyrics by Stephen Sondheim. Set in the 1950s, the story follows two rival street gangs - the Jets and the Sharks - with a focus on social issues of the time. It was a major success and was awarded six Tony Award nominations, while its film adaptation received ten Academy Awards.

West Side Story: Selection for Orchestra was arranged by Jack Mason and features a selection of the musical's most iconic songs.
---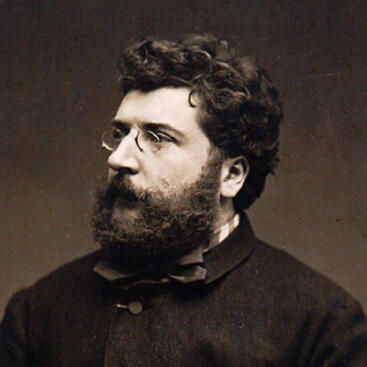 GEORGES BIZET
(1838 - 1875)

L'ARLESIENNE SUITE NO. 2
Pastorale
Intermezzo
Menuet
Farandole

Georges Bizet was a French Romantic Composer with an exceptional gift for music that presented itself at an extremely early age. The son of two accomplished musicians, Bizet went on to study under the tutelage of renowned composers before composing his own works. His most notable works include the opera Carmen, and the L'Arlesienne Suites.

Translated as "The Girl from the Arles", L'Arlesienne is a play written by Alphonse Daudet. The story is set in Provence, France, and follows the struggles of Frederi, a young peasant who discovers his fiance has committed adultery, and his subsequent descent into madness. Although the play was not a major success, Bizet's incidental compositions for it live on as some of his most recognisable works. After the lack of positive reception for the performances of the play, Bizet arranged his compositions into L'Arlesienne Suite No. 1 as a symphonic work without the choir it had originally included. Suite No. 2, which will be performed today, was arranged and published posthumously by Ernest Guiraud.
---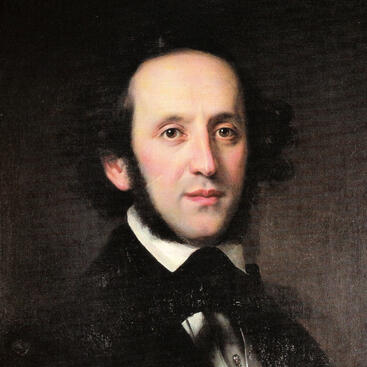 FELIX MENDELSSOHN
(1809 - 1847)

SYMPHONY NO. 5
Andante - Allegro con fuoco
Allegro vivace
Andante
Andante con moto - Allegro vivace - Allegro maestoso

Felix Mendelssohn was an early Romantic German composer, conductor, and musician whose musical gifts were recognised by Beethoven when he was just twelve years old. By this age, young Mendelssohn had already composed twelve string symphonies and four operas, and by age twenty-five he became the director of the Leipzig Gewandhaus Orchestra

His influence on music ranges from composing one of the most widely used wedding marches to date as part of his incidental music for Shakespeare's A Midsummer Night's Dream, to being one of the first conductors to regularly use a baton to conduct orchestras.

Mendelssohn's Symphony No. 5 was also known as the Reformation as it was composed for the 300th anniversary of the Protestant Reformation. Although it was composed in 1830, it was not until 1832 that it was performed for the first time. By 1838, Mendelssohn considered it to be too amateur and it was only thirty years later in 1868 that it was performed again, after his death.